Escape From Tarkov Twitch Rivals NA 2021 – You need to know that
Tomorrow the Escape From Tarkov Twitch Rivals start in North America (NA) and we have summarized all the information for you.
Off to the next round: The Twitch Rivals from Escape From Tarkov started a week ago. Back then the Europeans competed against each other, and you can find the winners here. However, the rivals in North America start tomorrow, so we have all the information about the upcoming event for you.
Escape From Tarkov Twitch Rivals in America – You need to know that
When does it start? In less than 24 hours, Escape From Tarkov's Twitch Rivals begin. On May 18th, 2021 at 9:00 p.m. BST (British Summer Time) (10:00 p.m. German time), the transmission will begin on the following channels and in these languages:
The rules of the Tarkov Twitch Rival
Stage 1: In the first phase of the Tarkov Twitch Rivals, 24 teams of three must compete against each other on normal servers. In order to qualify for the next round, they must complete a series of achievements that have been previously determined:
kill a PMC (100 meters +)
kill 5 scavs
heal 400 damage
collect 20 PMC dog tags
kill a PMC with a melee weapon
kill Boss Glukhar
5 raiders killed
kill three enemies with AGS or NVG
drink a whole bottle of vodka, kill a PMC and extract from the raid.
killed three PMCs in a raid
find an ASh-12 assault rifle and use it to extract from the raid
eliminate an entire opposing team from the tournament
kill a PMC while dying of thirst
The 16 teams that collect the most achievements in four rounds have established themselves for Stage 2 of the Tarkov Twitch Rival.
Stage 2: In Stage 2, the winning teams compete against each other again. In this section of the Twitch Rivals they focus for the first time on the PvP factor of Escape From Tarkov. Here the number of cards is reduced and the points are calculated as follows:
Extract with tank batteries (there are 3 pieces on each map) – 10 points for each battery
Kill an enemy PMC – 7 points
Kill a Scav Boss – 5 points
Extract with a dogtag – 3 points
Kill a Scav Boss Guard – 1 point
Kill a Scav or a Raider – 1 point
Extract with loot found in the raid – 1 point for 20k rubles value
The winners will then receive a prize pool ranging from $ 300 up to $ 6,000:
| | |
| --- | --- |
| Winner / Ranking | Price |
| 1st | $6,000 |
| 2nd | $4,500 |
| 3rd | $3,150 |
| 4th | $2,250 |
| 5. – 6th | $1,650 |
| 7 – 8th | $1,200 |
| 9 – 12th | $750 |
| 13 – 16th | $600 |
| 17 – 20th | $450 |
| 21 – 24th | $300 |
You benefit from the Tarkov Twitch Rivals
Here's what you can get: You can get Twitch Drops throughout the event. As always, you can get this by watching your favorite streamer. In contrast to other things, you don't get the drops by simply looking. The streamer has to complete certain achievements so that items are unlocked in his stream.
You can find out exactly what the streamer has to do in order for you to receive your drop in our special article!
Источник
How to get exclusive Escape from Tarkov rewards with Twitch Rivals
Published: 14/Apr/2020 14:55 Updated: 14/Apr/2020 15:00
Battlestate Games and Twitch are linking up with Twitch for a Twitch Rivals Escape From Tarkov that will see some exclusive drops handed out to viewers. Here's what you need to know.
While Escape from Tarkov has been around since 2016, it exploded in popularity in late 2019 thanks to Battlestate Games adding exclusive drops to Twitch. Viewers flocked to the game in hopes of getting a new piece of loot that would net them a few million in-game rubles.
As viewers flocked to the game, so did the streamers. Plenty of content creators have stuck around meaning that the intense shooter and looter title has a sizable following on Twitch. As a result, there is another Twitch Rivals event in the works.
Plenty of streamers are still loading into Escape from Tarkov raids.
When is the Escape from Tarkov Twitch Rivals event?
The next Escape from Tarkov Twitch Rivals event will kick off on Tuesday, April 14 at 5 pm BST/6 pm CEST/9 am PDT/12 pm EDT. That is only the European portion of the event, however.
North American streamers will have their chance to claim glory a little bit later in the day. Their side of things will get underway at 1 pm PDT/4 pm EDT/9 pm BST/10 pm CEST. Each region will have a $30,000 prize pool – with the top prize of $4,500 going to each of the regional winners.
Tune in to #TwitchRivals on April 14th, during the Escape from Tarkov Showdown, for a chance to earn exclusive Twitch Rivals Legendary Drops!

On April 14th you'll be able to link your @bstategames and Twitch accounts to be eligible for Drops. pic.twitter.com/2DIsnNdMiM

— Twitch Esports (@TwitchEsports) April 11, 2020
How to get exclusive Escape from Tarkov Twitch Rivals loot drops
Now, viewers who tune in to watch the event and have an Escape from Tarkov account can also grab some exclusive Twitch-themed loot.
All you have to do is make sure that your Battlestate Games account is linked to the Twitch account that you're watching streams with and then tune in to a stream that has the drops enabled. If you haven't linked your accounts already, this can be done in the connections part of your Twitch account setting page.
We've linked the main Twitch Rivals stream below so you can check out all the action there.
The event will be contested under a Bingo! format – meaning that the teams involved will get a Bingo card that they need to fill out in either a horizontal, vertical, or diagonal line.
Read More:Escape from Tarkov devs are finally adding the Kriss Vector
Teams who managed to call out the quickest bingo will also be able to net themselves an additional cash prize so it should be a pretty entertaining event – not to mention that the longer it goes on, the more chance you probly have of grabbing one of the legendary pieces of exclusive loot.
Источник

Турнир Twitch Rivals в Warzone: Даты и Результаты
Twitch Rivals: Call of Duty: Warzone Сезон 6 стартовал 23 октября 2020 года. Команды были получили прямые приглашения. Twitch Rivals является пока что основным турниром в мире Warzone и проводится в две фазы: Квалификации и Плейофф. Квалификации проводятся для 45 команд, которые в течение 3 часов играют в Warzone, в подсчет идут 3 карты с максимальным количеством очков (убийств + задания). В плейофф выходят 10 команд и играют всего лишь 1 час и в подсчет идет лишь одна карта.
Формат турнира
Две фазы (Квалификация & Плейофф)
45 команд в квалификациях
В учет идут 3 карты с максимальным количеством очков/убийств
Топ 10 команд выходят в плей офф
В плей офф учитывается лишь одна игра с максимальным количеством очков
Призовой фонд
Призовой фонд в сумме составляет $100,000 на регион, $90,000 основной фонд, и $10,000 бонусный фонд
$90,000 будут поделены в соответствии с занятыми местами
| Место | Приз |
| --- | --- |
| 1 место | $20,000 |
| 2 место | $12,500 |
| 3 место | $10,000 |
| 4 место | $8,000 |
| 5 место | $6,000 |
| 6-7 место | $4,000 |
| 8-10 место | $2,000 |
| 11-15 место | $1,000 |
| 16-20 место | $800 |
| 21-25 место | $600 |
| 26-30 место | $500 |
| 31-35 место | $400 |
| 36-45 место | $300 |
$10,000 получат игроки в виде бонусов за достижения в рамках турнира

| Bonus Objective | 1st | 2nd | 3rd |
| --- | --- | --- | --- |
| (Команда) Наибольшое кол-во убийств в одной игре квалификации | $1,500 | $900 | $600 |
| (Команда) Наибольшое количество побед в матчах | $1,500 | $900 | $600 |
| (Соло) Наибольший урон за всю квалификацию | $1,000 | $600 | $400 |
| (Соло) Наибольшее кол-во убийств за всю квалификацию | $1,000 | $600 | $400 |
Дата проведения
Пятница, 23 октября @ 17:00
Результаты Twitch Rivals 6 сезона
Мы будем рассматривать только европейскую часть турнира, так как северная Америка нам не очень интересна.
Победу в европейском турнире Twitch Rivals одержал сквад GaGOD, интересно заметить, что на протяжении всего турнира, GaGOD и izakooo шли нога в ногу и закончили с одинаковым количеством очков, однако по результатам тай-брейка победу отдали GaGOD. Что касается представителей СНГ, то тут как всегда отличился сквад Recrent'a
, ребята заняли 3-е место выйграв $11.900.
Источник
Как получить нарукавную повязку Twitch Rivals (EFT)
How to Get Twitch Rivals Armband (EFT)Подробнее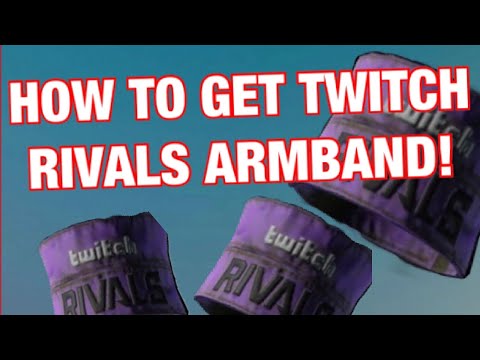 Турнир Twitch Rivals Escape from Tarkov и его лучшие моментыПодробнее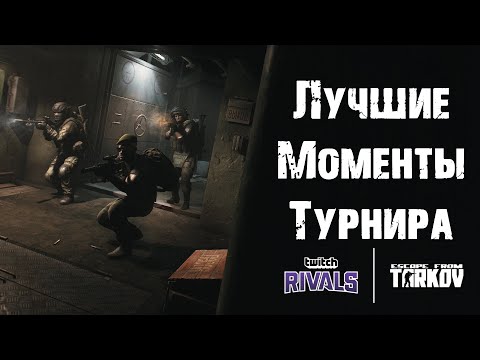 HOW TO GET THE TWITCH RIVALS ARMBAND — Escape From TarkovПодробнее
Twitch Rivals Armband(wasting 25 mill EFT)Подробнее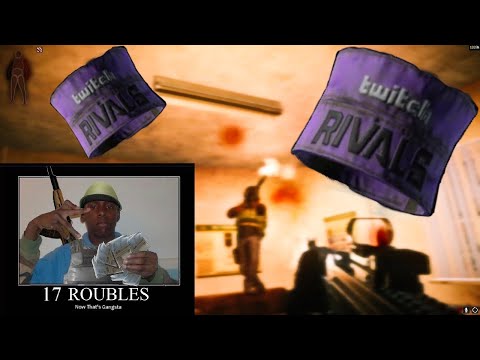 How to get USVR Taiga-1 Knife Escape From TarkovПодробнее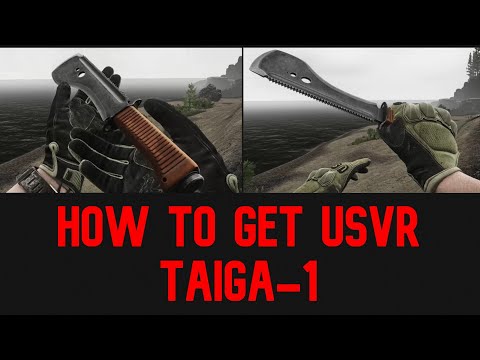 Escape From Tarkov Twitch Drops Campaign КАК ПОЛУЧИТЬ ПОДАРКИ?Подробнее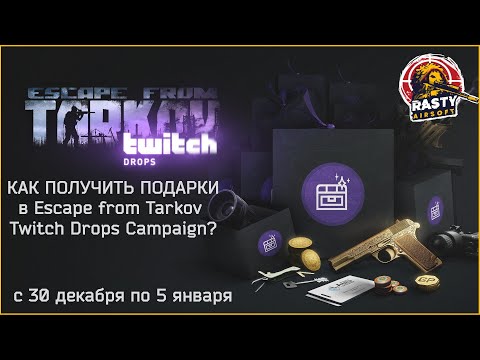 КИБЕРСПОРТ. ОФИЦИАЛЬНО И НЕ ТОЛЬКО в Escape from Tarkov. Что такое Twitch Rivals?Подробнее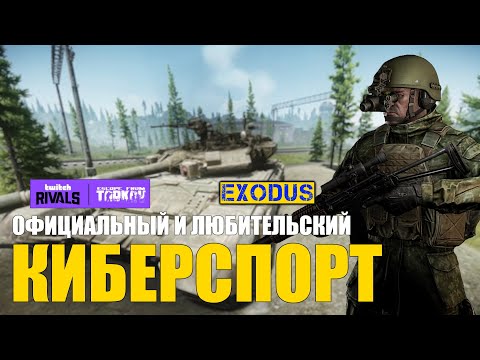 Twitch Rivals с Бандой [Escape from Tarkov]Подробнее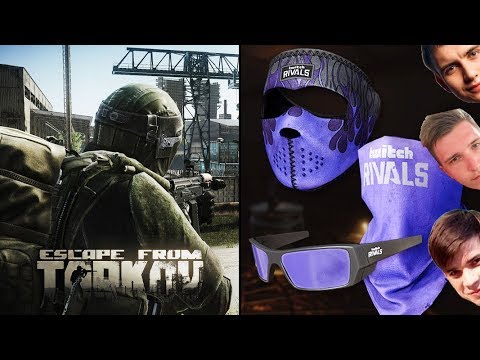 Турнир Twitch Rivals: Escape from Tarkov // MakataO, MAZA4KST, WithoutAim (часть 2)Подробнее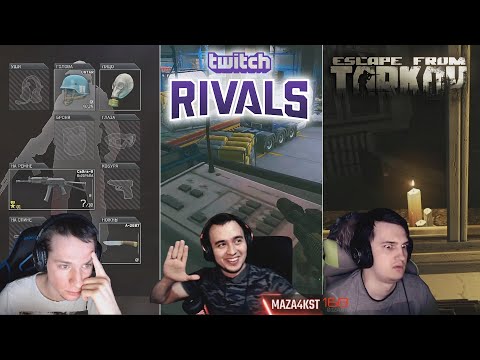 Escape from Tarkov — Twitch Rivals Armband #shortsПодробнее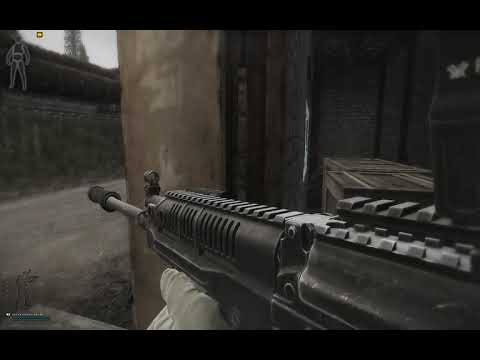 ESCAPE FROM TARKOV | СТРИМЕРСКИЕ ПРЕДМЕТЫ В ТАРКОВЕПодробнее
DUNDUK БОЛЕЕТ ЗА НАШИХ НА TWITCH RIVALS | ЧИТЕР-ЭКСТРЕМАЛ | ЛУЧШИЕ МОМЕНТЫ ESCAPE FROM TARKOVПодробнее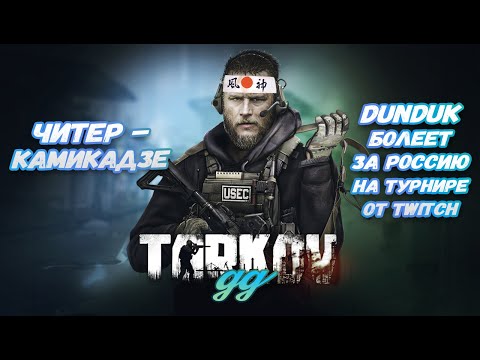 How to Enable Twitch Drops for Escape from Tarkov | 2021Подробнее
Источник